3D Printed N95 Mask Project
Help us make give away as 1000 masks to the elderly and at risk.
Description

Updates

FAQ

Comments

Backers

Sydney NSW, Australia - Anglican / City to City
Grace City Church, Bourke Street, Waterloo NSW, Australia
To beat Covid-19 we all need to work together.  A huge part of beating it means that we come out the other side with our humanity in tact.  We want to help the church get on the front line of Beating Covid-19 by caring for the sick, old, poor and needy by providing the most vulnerable in our community by manufacturing and giving away 1000 N95 masks.  Within in area in Austin we have found a small community of Christian 3D printer enthusiasts and we have partnered with fabric manufacturers that produce the the right kind of anti-bacterial fabrics we need to be able to make fully functioning masks.  The most at risk in our community are the elderly and the immunocompromised.  They are struggling to find masks as it is let alone the right kind.  Knit at home masks will not protect them.  These will.  Help us to cover the costs of manufacturing, thats all we are after.  Help in covering the cost of materials which are all being supplied by various vendors in our city at cost. We would love your help, and your prayers.
Mask Cost by Volume:


500 masks will cost $8,000 ($16 per mask)


1000 masks will cost $10,000 ($10 per mask)


2000 masks will cost $15,000 ($7.50 per mask)


3,000 masks will cost $16,500 ($5.50 per mask)


Mask cost to those we are getting them to:


for those who are elderly, or in an at risk category, absolutely free.


Each mask provides 4 weeks protection.
Additional filters will be available for $3.00 for 1 month supply.
The Problem
The supply of N95 masks is in drastically short supply within our community.  For the elderly and those that have various auto-immune, and conditions where their lungs are already compromised, this poses a serious threat to their lives.  Most of those who die from Covid in our city will be people who are in those categories.  Unfortunately there just aren't enough masks to go around.  We have also discovered that people in these communities simply cannot go outside without a respirator style mask, which have long since sold out in Austin.  We saw the heartache and fear within this community and we saw an opportunity.  First we saw an opportunity to start a business, but then we thought, even though most of us are currently unemployed due to layoffs and the cash would be great, we just couldn't live with ourselves if we turned a profit while this at risk community died, when it was in our power to do something about it.  So we rallied together 5 people from 4 communities across 3 industries (medical, materials, and product design) to make our own N95 masks to give away.  We don't have the financial resources but we have the skills to pull this off.  This is where you come in.  The cost of making each mask is about $10 for the first 1000 (the next 1000 will cost $5 and about $1.50 for each mask over that, so give generously.  The more we get the more we give).  Let's be the church that saved lives in the midst of this.  We know of 100 people that desperately need these.  Help us to help them.  Helps us get the masks to them quickly and at zero cost to them.  Each packet will come with one life saving mask and 4 filters which is 4 weeks supply.
The Opportunity
With every mask we deliver, it will come with a personally written note from a pastor or elder from a church in our community letting them know that it was the church who rallied together to give them this resource.  We believe that the simple act of kindness and letting them know the source will make a huge impact on them and those around them.  Imagine a family worried for their grandparents or sick sibling finding out that at great cost and effort that church made them a priority.  We also have been given by the local Christian book shop hundreds of gospel tracts that we will include in the boxes we are sending over.  Lets show them the life saving love that Jesus has shown us.  Every mask will have "The love of Jesus saved me" printed across the front, and the email and phone numbers for 3 churches in the area of distribution printed on the inside.
The Risks
The big risk for us is that we can only make the 1000 masks at this cost if we purchase the materials in the right volume.  Anything less and we will have to roughly halve the production quantity.  Less masks means more people left vulnerable.  The great news is that we raise over the amount we can produce more masks and help even more people at a lower cost per mask.
How to Pray
Here is how we would love you to be praying: Pray that our printers don't break.  We have 3 large printers between us and believe we can reach the 1000 masks in under a week. Pray that the letters and gospel tracts get read. Pray that God protects this community, if they get one of our masks or otherwise Pray for our countries leaders to make essential, difficult and swift decisions
Project Location
Nothing to see here... yet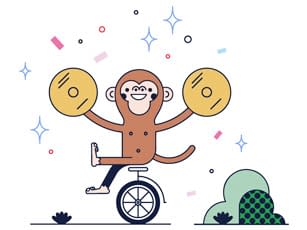 Adam must be really busy!
(we will follow them up from time to time for updates)
You have questions, we have answers!
Can I buy one of these masks for myself
We will open up a web store to buy one of these masks for yourself or your family, as well as order additional filters once we have supplied the 1000 masks to the at risk community. Feel free to follow our profile or reach out to us on messages to keep up to date.
How much do the masks cost to make and how much profit will you make.
We will make zero profit off of this endeavour. We are all volunteering our 3D printers and our time. The supplies for the masks have all be arranged at cost, so nobody is making money on this. The only thing we care about is making sure those that need the masks get them. If we can get enough donations costs per mask will come down as low as $1.50 per mask. But generally, if we are just talking about the 1000, it is $10 per mask with a month supply of filters.
How will you decide who to give the masks too?
We have been in contact with doctors and healthcare workers to identify 500 people that we would love to give one of our masks to. This group includes a range of ages and special conditions that put them in a high risk category. If you know someone in your church, or in the community that could benefit from one of the masks, please, please, please reach out to us and we will see if we can help.