Help us create the most enthralling Christian podcast ever
Redeemed Podcast
Description

Updates

Comments

Backers
Sydney NSW, Australia
Hope Anglican Church, Heath Road, Leppington NSW, Australia
My name is Ed and I'm the creator of Redeemed podcast.
Redeemed Podcast uses captivating dramatization to:



Tell stories inspired by biblical accounts




Teach apologetic strategies




Teach church history




Teach theological concepts



The concept for Redeemed Podcast was birthed after noticing a vast chasm between nourishing Christian content and masterful entertainment. I want to bridge that gap. 
As creative image bearers of God, we should be the ones setting the world standard for art, drama, and theatrical supremacy because our standard for excellence is the exquisite beauty of Jesus.
So my goal is to tilt the entertainment landscape away from the dark halls of the secular industry and towards the intense light of Christ-glorifying content.
How do I plan to do this?
Through creative script writing delivered by talented voice actors. Podcasts are very unique in that they demand an intelligent transaction from the listener. A theatrical podcast massages the imagination, propelling listeners through the deep textures and vivid colors of the world they create in their minds. 
Imagine the power and potential of a Christian podcast with these creative attributes? 



Dramatizations inspired by biblical accounts will give both Christians and skeptics an entertainment alternative deeply rooted in the gospels.




The pinnacle foundations of Christian history will be raised up through the sands of time to educate future generations.




Theological concepts and apologetic strategies will be presented through captivating and immersive lessons.



So much is possible and we have the talent on hand to make it happen with your help.
So far I've published one episode you can listen to via the link below. It's a dramatization inspired by the biblical account of Jesus healing the leper in Matthew 8:1-4. I'm currently in the process of putting together a new episode that will be published shortly.
https://redeemedpodcast.org/all-episodes/
Why do I need your help?
If you listen to episode 1 you'll understand the multi-dimensional effort every episode demands. This is a very costly endeavor.



Actors need to be hired. 




Software is expensive.




Audio equipment is expensive.




Production and mastering services are expensive. 



Currently, I am funding this entire operation myself, but that's not a sustainable solution. I don't know whether I can continue funding this for very much longer, so I'm reaching out to the global members of Christ's body for help. 
I don't want my limited finances to eventually bring this effort to a screeching halt. Episode 1 has already impacted so many lives, and I've only just scratched the surface. 
If we reach our fundraising goal, I will have sufficient funding to upgrade my outdated audio equipment and fund future episodes. Any amount raised beyond our goal, will further fund the creation of future episodes.
We are fragile vessels with the undeserved privilege of housing the beauty of Jesus. Please tilt us, help the creative, healing light of God pour out of us, and into this dark world.
-Ed
The Problem
How many Christian entertainment options can you list off the top of your head? A few at best. We want to change that. We want to give both Christians and skeptics an entertainment alternative deeply rooted in the gospels.
The Opportunity
The gospel opportunity is limitless. Redeemed podcast presents the gospel through captivating entertainment, so many skeptics that would otherwise be opposed to hearing the gospel will actually enjoy listening to it. I predict this will result in many listeners contacting us through our website to learn more about Jesus. I want to create comprehensive resources and a dedicated communications channel to cater to such requests to lead as many people to Christ as possible. As Redeemed Podcast grows, the opportunity to spread the glorious gospel of Jesus will grow.
How to Pray
Please pray for this podcast to grow in popularity. This is something the bleeding world desperately needs.
Project Location
Nothing to see here... yet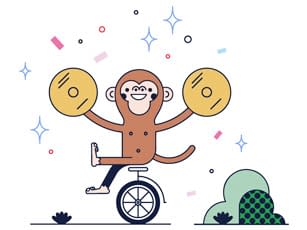 Edward must be really busy!
(we will follow them up from time to time for updates)
Backers (0)
Oooooh. Awkward. No Backers Yet!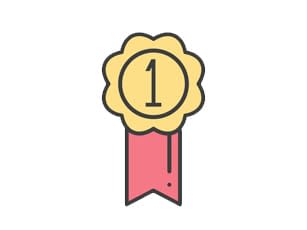 But you could be the First!
(First! Wow! What a great thing to win at!)